Our Practice Difference
Federal Way chiropractor, Dr. Michael Bastron, recognizes that each patient has different goals and desires for his or her personal health. Every treatment plan at Bastron Chiropractic is customized to each patient's unique needs. We strive to work together with our patients so they can reach their health goals in the shortest amount of time. People refer to us as disc injury experts. State-of-the-art spinal decompression therapy is one of our specialties. Spinal decompression therapy is a safe, gentle and non-invasive treatment that helps you rapidly recover from injuries or nagging pain that can keep you from doing what you love. This computerized treatment has been the answer for many patients suffering from spinal disc problems. We will work closely with you so that you can reach your optimal health and avoid expensive interventions.
Ready to Say Goodbye to Pain?
Whether you have been living with chronic pain for years or if you have recently experienced an injury, we are committed to providing a program that is right for you. Every day, we meet individuals who want to feel better, move better, and live healthier lives. It is our privilege to partner with them in holistic, patient-centered methods of care. With affordable payment plans and most insurance plans accepted, there is no reason to wait. Contact us today to request a free consultation appointment.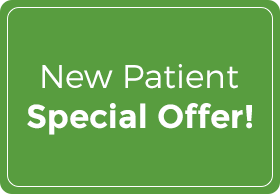 Chiropractor Federal Way, Tacoma, Auburn, WA | Bastron Chiropractic
(253) 838-5385