Meet Federal Way Chiropractor | Dr. Michael Bastron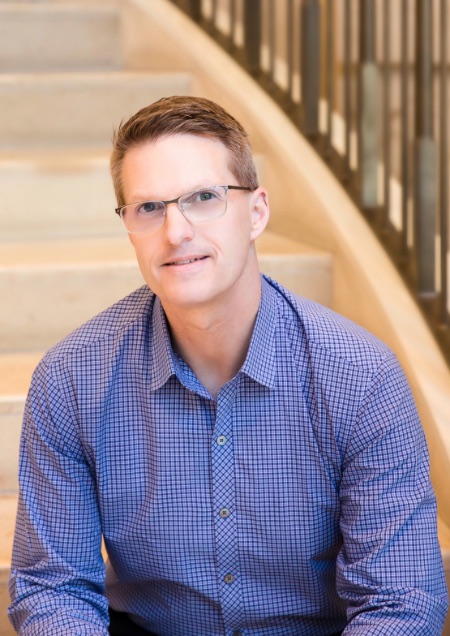 Michael attended Palmer College of Chiropractic in San Jose where he obtained his Doctor of Chiropractic. While in college, he developed his passion for helping others and worked with patients of all ages to restore their health.
Michael had a profound experience at Palmer when he helped the daughter of a chiropractor who had been suffering from daily migraines for 18 years. Her father and other practitioners had tried several different methods to help her without results. Michael was able to determine that the source of her problem was from the temporomandibular joint (TMJ) and by directly addressing the root of the issue, she was able to find relief and live without migraines.
One of Michael's goals is to build lasting relationships with his patients that are based on trust and compassion. He believes in empowering patients with honest information and his focus is on treating the whole person rather than just assessing the symptoms of pain affecting the person. By resolving the pain at the source, his patients have had immediate and lasting results.
Michael's Story
Michael received chiropractic care at a young age and his chiropractor played an important role in preventive care for Michael and his family. Compelled by the results of chiropractic and seeing personally how it changed his quality of life and health, Michael knew he wanted to become a chiropractor and help people in the same way, relieving their pain and dramatically improving their overall health.
What Is Chiropractic?
Chiropractic care is a natural method of health care that has been helping patients for over 100 years. It is based on the premise that good health and mobility rely on a normally functioning nervous system and a healthy spine.
Chiropractic allows the body to heal itself by reestablishing communication between the brain and every tissue and organ in your body. This improves skeletal, muscular and nervous system disorders without the use of expensive drugs and surgery.
Determining Your Needs
We start with a comprehensive evaluation process to determine whether we are the right place for you, keeping your best interest in mind. If so, we will move forward with a personalized approach that is designed to help you reach your specific goals.
Our team feels privileged to have helped thousands of people over our many years in practice. Some have suffered from the effects of motor vehicle accidents or problems such as migraines for years. They have exhausted avenues such as physical therapy, acupuncture, massage and medications. Chiropractic finally offered them the results they had been seeking. Disc injuries have become an area of focus at our practice. With our spinal decompression therapy, we have helped many patients avoid unwanted surgeries.
To learn more, contact our Federal Way chiropractic office for a free, no-obligation consultation and see how you can benefit from chiropractic care. We offer same-day appointments and insurance is accepted.
---
Chiropractor Federal Way Dr. Michael Bastron | (253) 838-5385